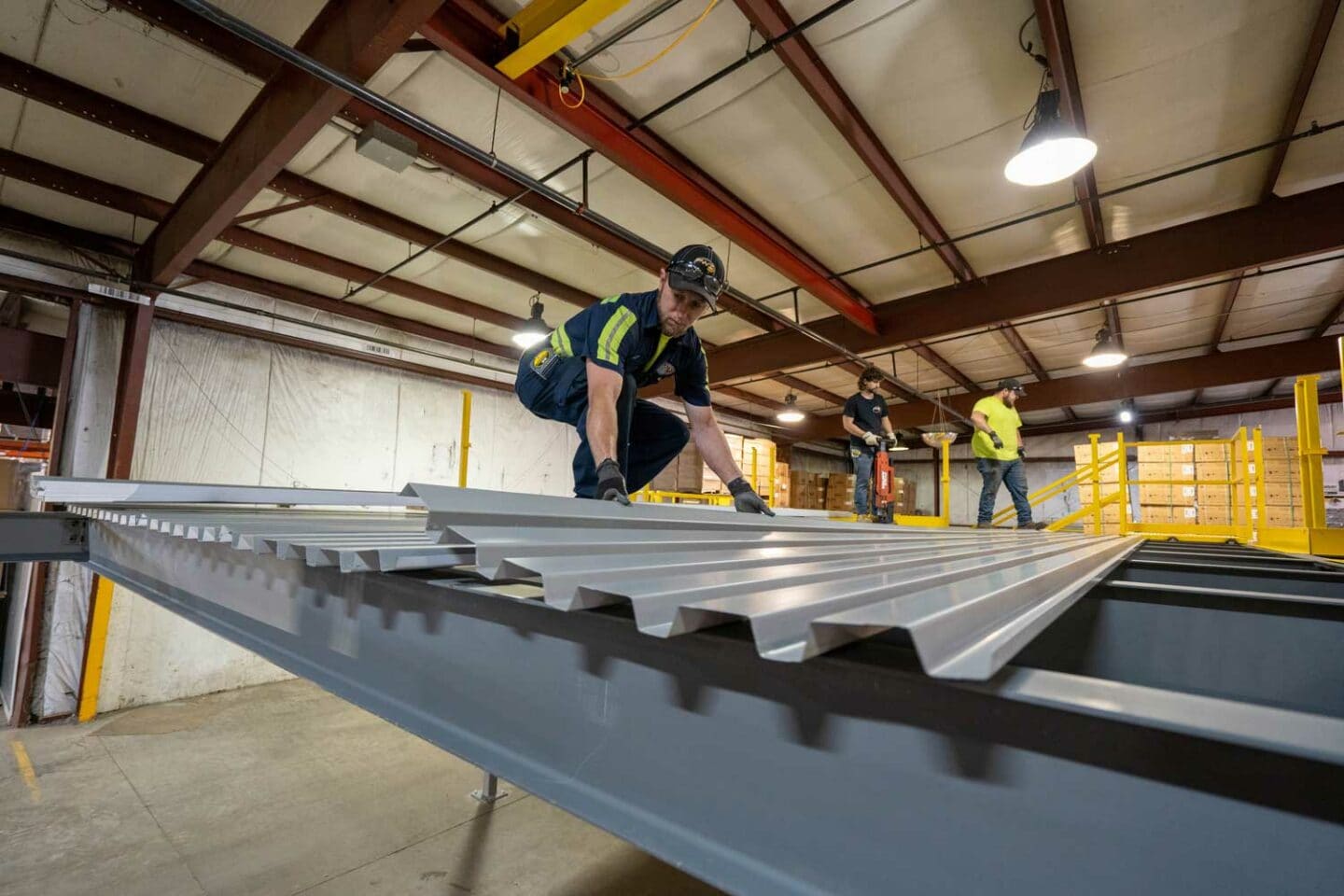 On-Site Installer
Install Products for Notable Companies
Travel to customer sites to install our products in their facilities.

Job Description

Read and interpret blueprints and sketches
Interpret measurements
Operate and care for construction equipment and machines
Run boom lifts
Rig steel beams
Make bolted and welded connections
Fabricate and assemble structural weldment
Be able to use proper safety equipment
Load or unload construction materials
Follow instructions from Crew Leader
Ready to learn from on-the-job-training when necessary
Perform site clean-up
Compensation
Range is an average wage. Compensation is largely dependent on experience.

Hours
Monday - Friday: 5:00 AM - 3:00 PM
Requirements
Requirements
18 years old or older
High school diploma
Basic mathematics skills
Experience in fabricating steel and welding field preferred, or ability to demonstrate proficiency
Ability to do physical labor and other strenuous physical tasks
Ability to work in all weather (although most work is indoors)
Ability to frequently travel in-state and out-of state
Workers must be punctual and reliable
Qualified individuals will be expected to show up every day on time
Background check and MVR