Introduction to Welding Careers
Welding is a great career choice for many people.
Whether you're fresh out of high school or looking for a career change—pursuing a welding career may be right for you.
Many industries are seeking skilled welders and offering great compensation, benefits, and flexibility.
At PWI, we employ a lot of welders from different backgrounds. If you're looking to get into welding, fill out an application today.
I'll get into the five specific benefits of a welding career, but know that a lot of benefits come from the company that you work for.
Little to No College Debt
One of the biggest issues in the country right now is student loan debt.
With almost two trillion dollars in debt, it worries many Americans.
For a welding career, you don't need a college degree. All you need is some experience and in some cases, you'll need a welding certificate.
These certificates require a high school diploma and can be obtained at community colleges, a technical school, or other organization. Some high schools are even offering training programs for those who want to pursue a welding career path.
The American Welding Society even offers online courses for welding.
The entry level certificates require only seven months, which will be mostly hands-on training.
A good training program will cover the types of welding, such as TIG welding and ARC welding, as well as other welding processes.
The cost of these welding programs are often less than half the price of a 4-year university education, and you can still get forms of aid to help pay for your training.
The American Welding Society is also a great resource for getting financial aid for your welding courses, and your state may offer grants for welding as well.
With enough of these scholarships or grants, your education could cost very little to nothing.
Some welders choose to forego schooling entirely and instead try to get an entry level job that has on the job training.
While professional training is recommended, if you teach yourself you may be able to save even more time and money.
Well Paying Careers
If you are willing to travel, get certificates, and work hard – welding jobs can pay well into the six figures.
Most welders don't make six figures, but it is possible.
The median welder salary is $44,190 according to the Bureau of Labor Statistics.
This median welder salary typically represents a general welding technician. But you can also work your way up to becoming a welding machine operator, welding inspector, or a welding engineer.
To make even more money as a welder, you can try:
Hazardous jobs: underwater welding, rig welding, and military support welding
Start a welding business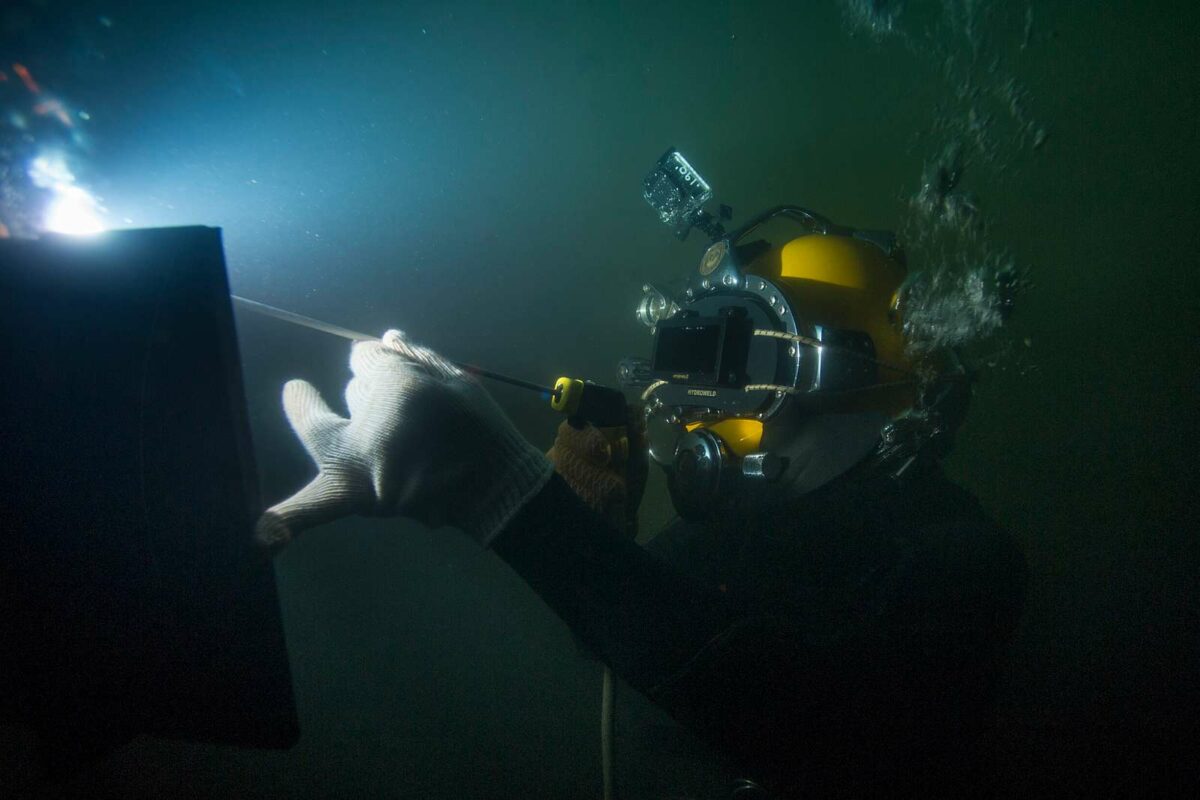 Whatever path in the welding field you choose, just know the more experience you have in welding the more money you can make.
It really pays to learn from other experienced welders and work for companies that support their welders.
Job Security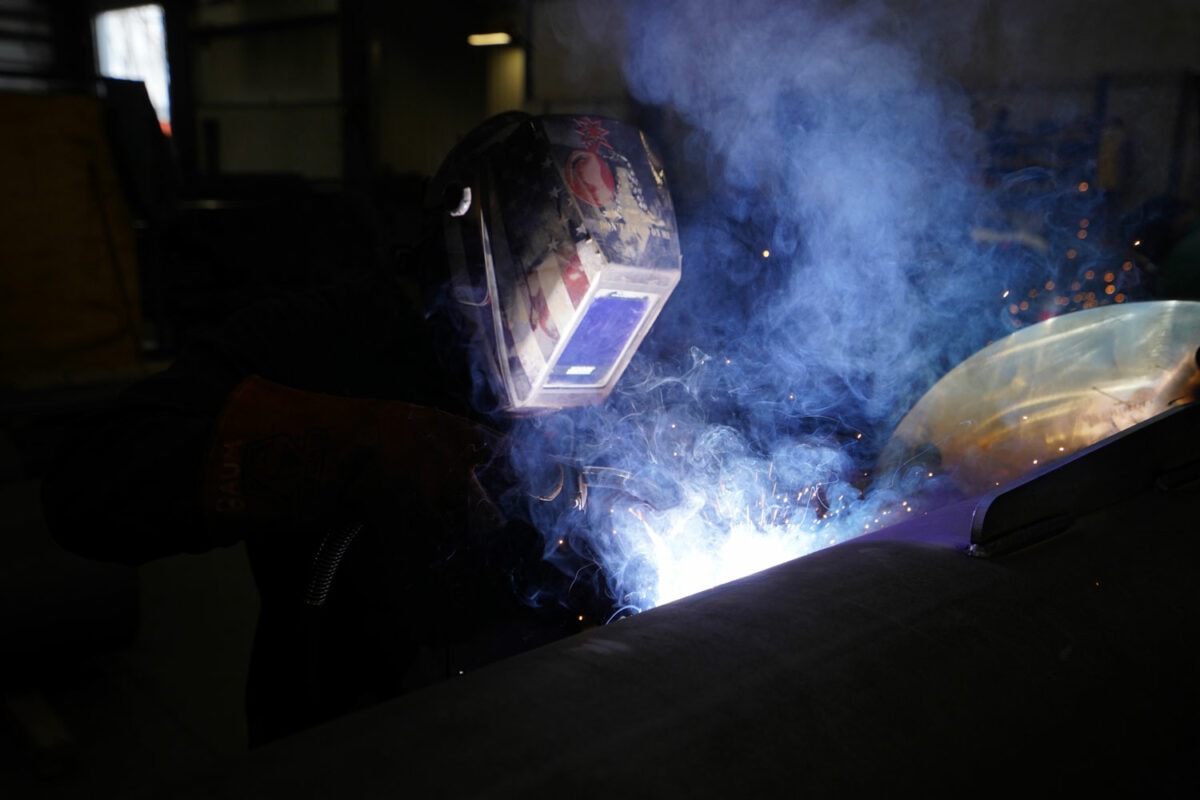 Almost every manufacturing industry requires a welder, which means there are a lot of welding jobs available.
Welding isn't just reserved for manufacturing industries either – the construction industry needs welders as well.
Being a skilled welder will keep you employed even through bad economies and pandemics.
There is a huge demand for trade jobs, and not enough people to fill them.
The need for welders will not go away anytime soon, so if you learn to weld you'll always have a skill to fall back on.
Of course, having skill is part of job security.
To help increase your job security in welding, it's best to continue learning and practicing it.
Travel
If you like to move around, welding can be a great career for you.
Welders are needed all over the country, but if you like new sites, you can move specifically to where the best welding jobs are.
This can be great for your salary too.
Pretty much every state needs welders, from Alaska to Rhode Island – welders are in high demand.
You may even be able to find a company that has many locations that you can work from, if you like to move around.
DIY Fabrication
So if you've done some research on welding you might be familiar with some of the previous points mentioned.
One benefit of having welding skills is being able to make stuff for yourself.
As a former woodworker, I can attest to how useful it is to have some kind of fabrication skills.
While woodworking is great for a lot of projects around the house, some things need to have the strength of steel.
With welding you can build so much cool stuff.
From working on cars to making your own buildings, you can do all of that with welding.
And you'd be saving a lot of money from having to hire someone else to do it for you.
So if you like to work with your hands, being a welder might be a great career for you.
If you want an idea of what kind of welding equipment you might need, check out "Complete Beginner Workshop: Welder".
Conclusion
If you connect with a lot of these points, then being a welder could be a great career path for you.
Welding jobs pay well, can be done anywhere, doesn't cost as much as college, is a very secure job, and gives you the skills to make your own stuff.
Welding is a great career but it's important to work for the right company, especially if you're just starting out.
Companies, like PWI, who value their welders and make sure they're treated right will make those crucial first years of your career so much more rewarding.