InMotion Radio Controls Buyer's Guide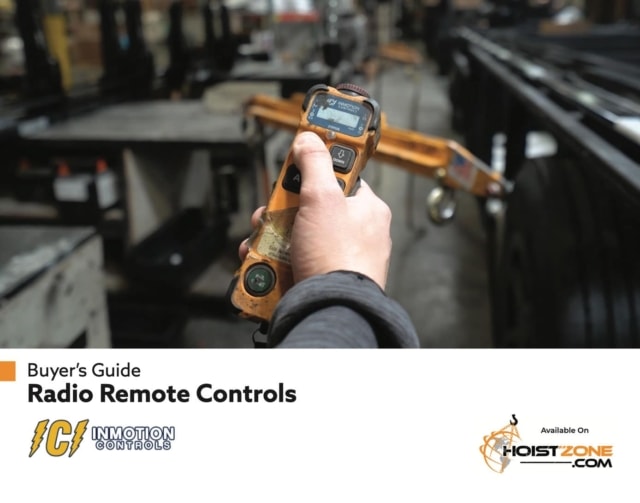 Many businesses use radio control systems to allow their workers to operate overhead cranes and hoist systems wirelessly. This improves safety and also reduces manpower.
This Radio Controls Buyer's Guide will outline all of InMotion's Radio Systems and compare their features and benefits. You'll have a better understanding of each so you can make the best decision.