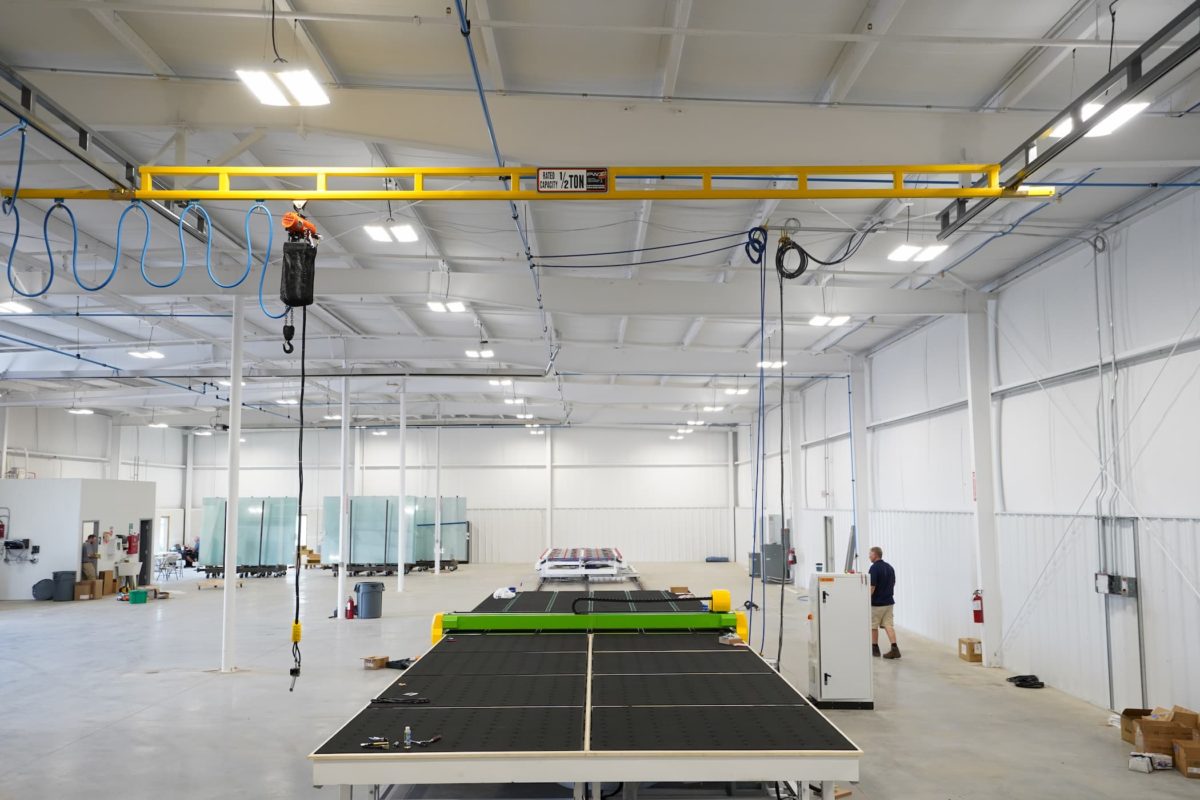 Increase Production Line Efficiency
Get a workstation bridge crane for your light manufacturing needs.
Industry Leading Hook Height
Infinitely Customizable
Easy Bolt-Assembled Packages
Being stuck with a forklift limits your production.
Engine hoists take up too much floor space.
Don't limit your company. Get the right equipment to get the job done.
Free Quote
Why choose a workstation crane?
Industry Leading Hook Height
While the headerless, top-runner option is our most popular (assuming you have 6" concrete), we also offer the typical header configuration for systems with 20' overall height, where headroom is not a priority, or for customers who simply prefer that style.
The top-runner is the only workstation crane in the industry that puts the crane at optimum position to truly gain maximum hook height. Your bridge will be right up against your lowest obstruction (less 3" per OSHA minimum clearance).
Infinitely Customizable
Unlike most workstation crane packages in the industry, you can completely customize your workstation crane to fit your exact space. Choose the custom length, width, and height that fits what you need and your space.
We understand there are often doorways or equipment that interfere with standard column spacing. You can choose custom column offsets so your workstation crane optimally fits your space and workflow. Offset columns can vary from side to side.
Easy Bolt-Assembled Packages
Workstation bridge cranes come bolt-assembled. You don't need to be a crane expert to install your crane. Every crane package includes easy-to-follow instructions including full assembly drawings and owner's manual.
This also means that it is easy to set up and tear down. If you ever need to move locations, you can take your workstation crane with you. If you need a portable overhead crane, check out these gantry cranes. 
Free Quote
Gallery
Our team has designed, fabricated, and installed workstation cranes across the USA. Check out photos of freestanding and ceiling mounted workstation bridge cranes.
We care about your bottom line.
We want your production to thrive.

Free Quote
More than 40 years of MFG plant setup experience
In-House Design & Engineering
OSHA - ANSI - ASME - IBC Compliant
Workstation Crane Series
Workstation Cranes are supposed to fit your work area and help your team get more done. The UltraLite and HyperLite series offer breakthrough features to help your team get more done.

The UltraLite is an economical workstation bridge crane that is usually manual operation but you do have the option to upgrade to motorized bridge, trolley, and hoist.
Versatile
Cost-Effective
Heavy-Duty
"This crane has saved us 10 man hours a week. We have had no issues with this system and it runs every day." Watch the full interview with Derek.
UltraLite Freestanding
When heavy-duty lifting is needed in a small area, the freestanding UltraLite shines. The top-runner option provides industry leading hook height and the oversized support columns provide stability.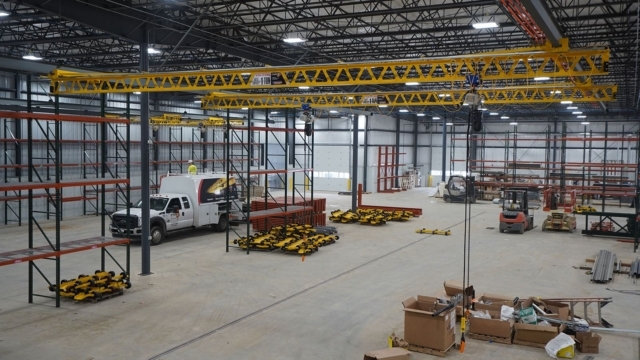 UltraLite Ceiling Mounted
Popular in new plant installs where the building structure was designed with workstation crane support in mind. Many manufacturing plants opt to go with the ceiling mounted workstation bridge crane because it doesn't add additional columns in their work area.

The HyperLight Series is ready for any workspace. This lightweight workstation bridge crane easy to move on the enclosed track on both the bridge and trolley. It's manually operated, so no electrification is required.
Lightweight
Effortless
Durable
"For some things that took two people, we now only need one person." Watch the full interview with Jordan.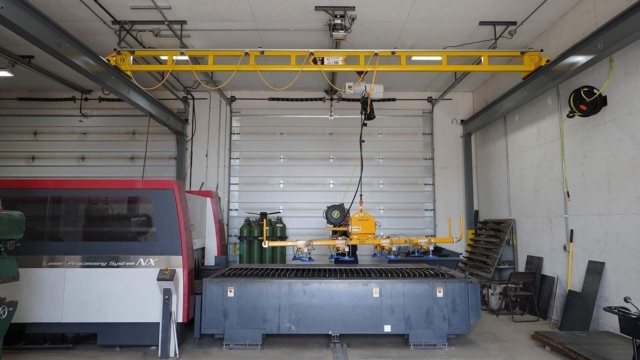 HyperLite Freestanding
Nothing beats the ergonomics of a HyperLite workstation crane. It's a popular choice for structures that are being retrofitted for lightweight manufacturing and workshops.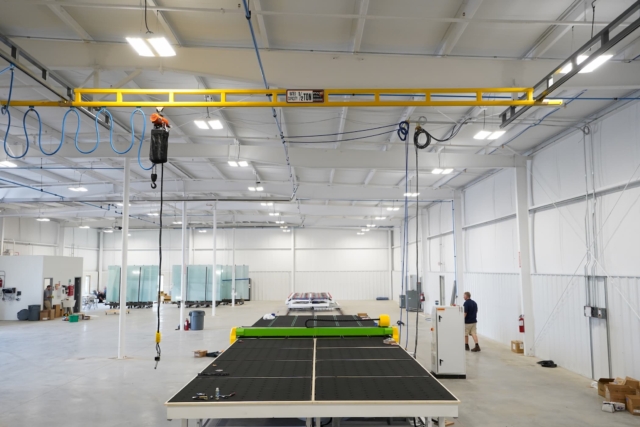 HyperLite Ceiling Mounted
For structures built with a process in mind, the ceiling mounted HyperLite is the best choice. The building structure can be used for supporting the runway track to avoid additional support columns used in the freestanding version.
How It Works
Getting a solution to your workspace problem is easy.
1. Get a Free Quote
Fill out the quote form or contact our sales team. They will answer your questions and provide ideas on best practices.

Free Quote
2. Schedule Delivery
Many businesses request delivery and installation over holiday shutdown. This results in less hassle for your workspace — it's almost like magic. Depending on the project however, you may want to handle installation in-house. We deliver and install around your schedule.

3. Back to Work
Your new workspace is ready. When PWI handles installation we provide a ready-to-use product. Your workspace is ready for production.

Free Quote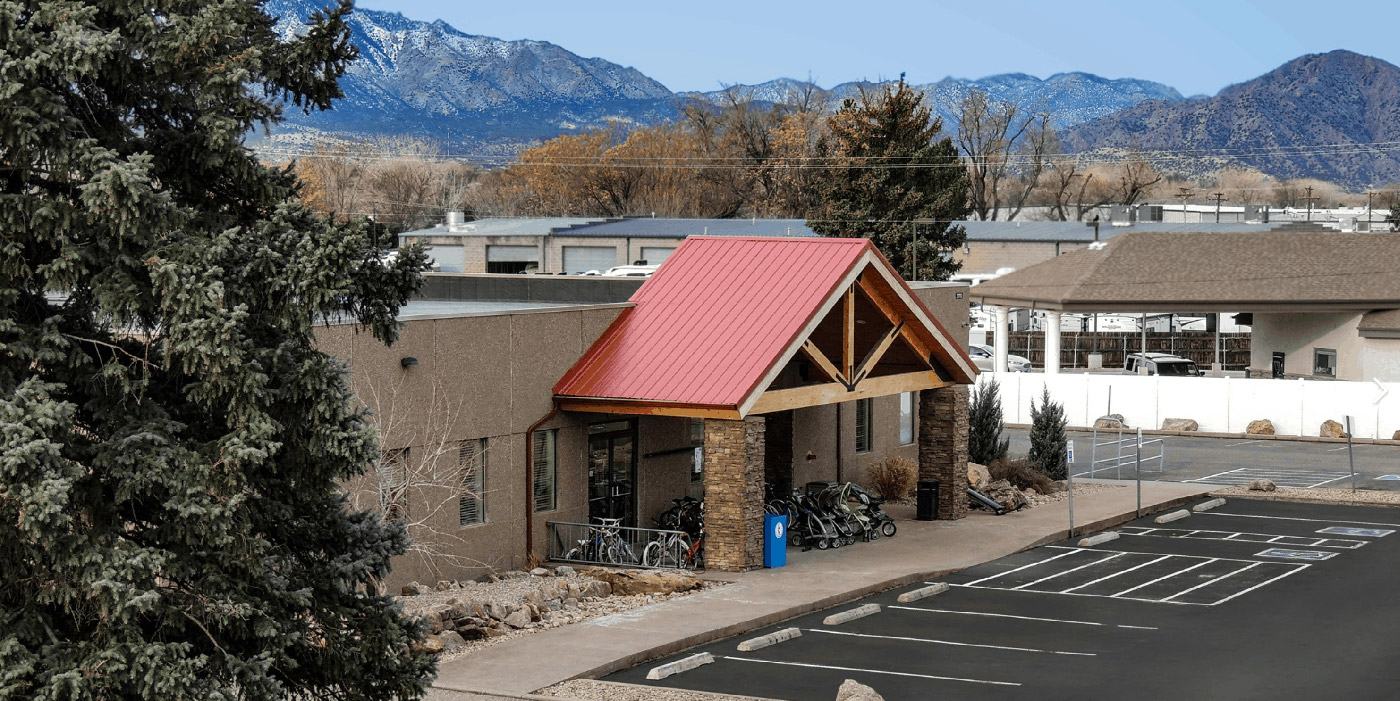 It was truly a pleasure working with PWI. The quality of their product was good and their customer service was excellent. During a few engineering problems, their communication was exceptional and their insight was helpful.
Arlynn Miller
Executive Director at New Horizon Ministries