Customize Your Mezzanine Package
Customize your mezzanine by choosing your flooring type and stair design.
Floor Options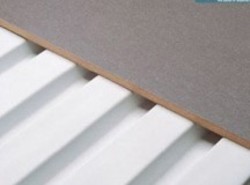 ResinDek
ResinDek is available in a light duty or heavy-duty mezzanine flooring panel. It features durability, showcase appearance, and easy maintainability. Available unfinished or finished with the following options: Gray Diamond Seal finishes or ResinDek LD. The ResinDek LD provides a stain, scratch and skid resistant surface that won't delaminate like other decking materials.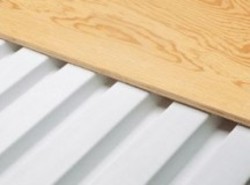 Plywood
Plywood over B-Deck is another economical choices for mezzanine flooring. It's a lightweight option that is ideal for foot and light cart traffic, and as an underlayment for carpeting or tile in offices.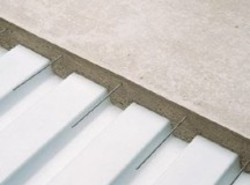 Concrete
Concrete over B-Deck is a strong mezzanine flooring option that is noncombustible and easy to clean. It's a permanent structure poured in place and is the most expensive flooring option. Concrete is ideal for heavy manufacturing and extremely wet washdown areas. Concrete provides both a fire resistant and sound resistant option for your mezzanine floor.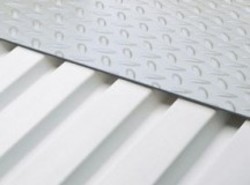 Tread Plate
Tread plate over B-Deck is the ideal mezzanine floor option for heavy point loads, catwalks and other applications. In situations of extreme point loads, steel tread plate will help distribute the weight efficiently throughout the mezzanine structure. Tread plate is durable and fire resistant, but can cost more than other floor options.
Guardrail
Simple. Sleek. Strong.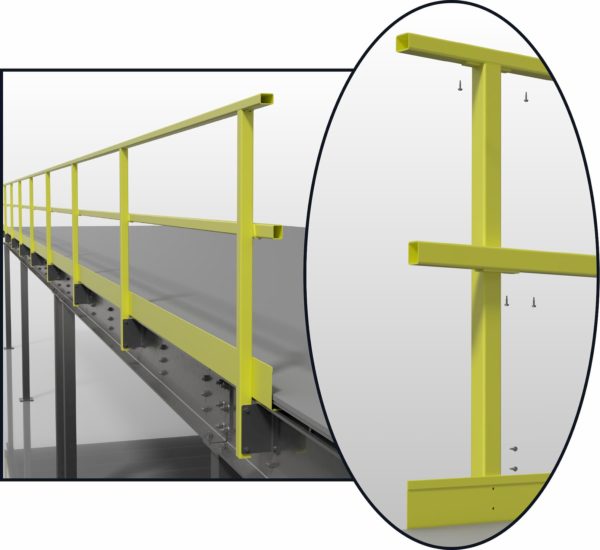 Stair Options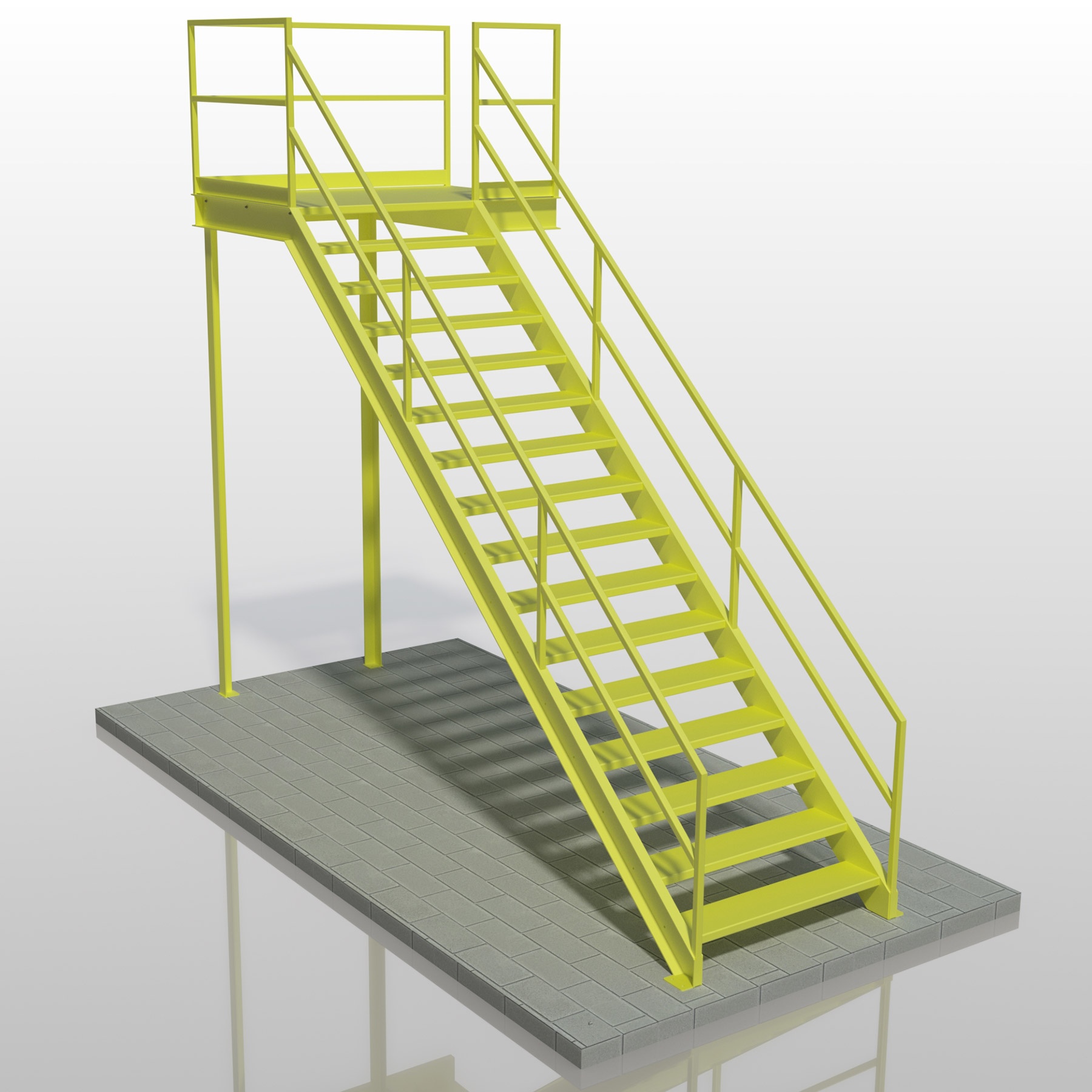 Open Tread - 2 rail
Closed tread - 3 Rail
+ Inner Hand Rail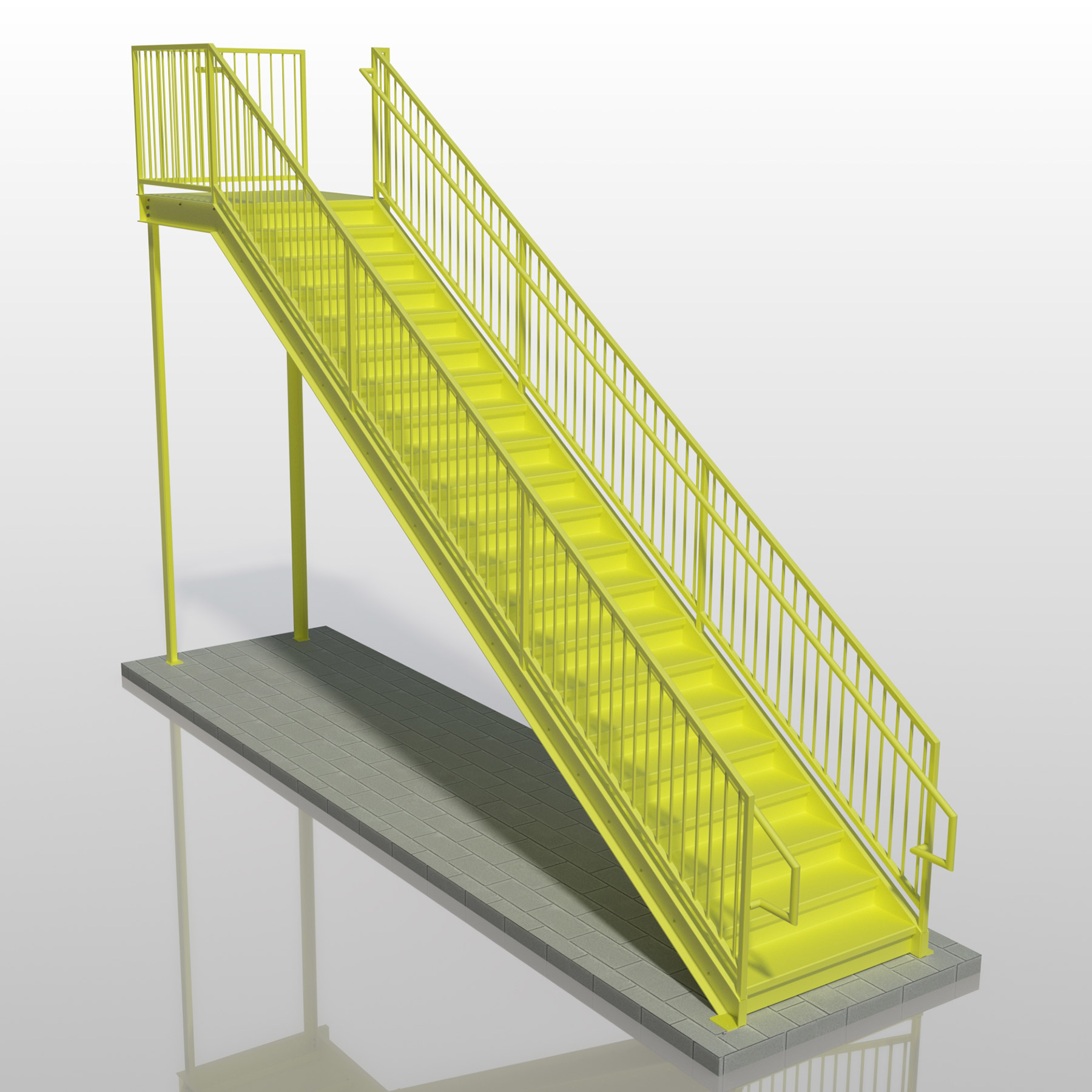 Closed Tread - Balusters
+ Inner Hand Rail

Do you just need a stair? Go to Stair Zone and design your stair today. You'll receive approval drawings in 2 days and your stair will ship 2 weeks after approval. 
BUY on Stair Zone