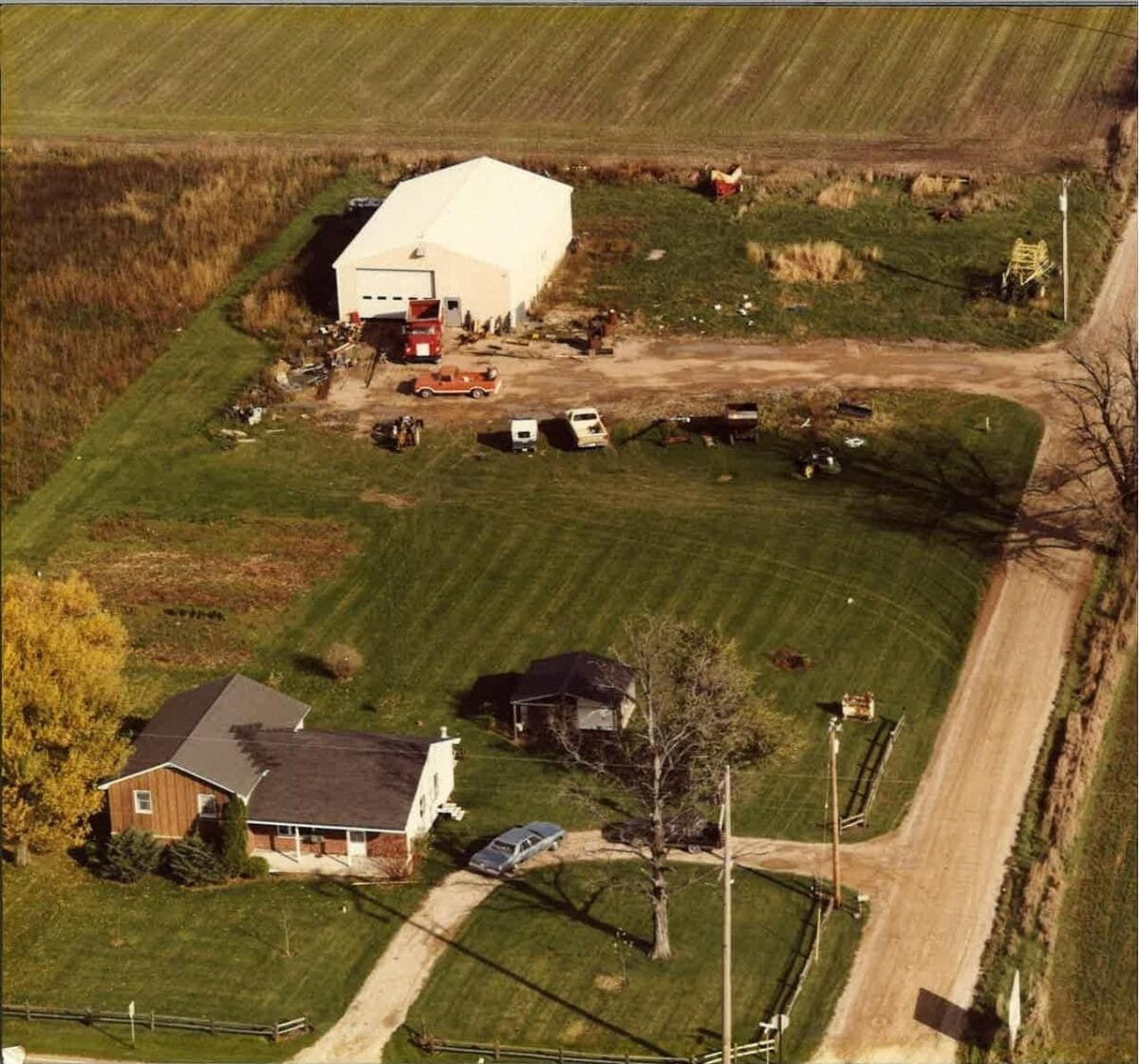 1979: 3 Employees — 2,400 sq. ft.
Our founder, Paul Miller, started Paul's Welding & Repair specializing in the repair of ag equipment for local farmers – as well as some custom fabrication.
1991: 5 Employees — 9,300 sq. ft.
This addition more than tripled our fabrication area as well as our very first offices and retail space. This started a slow shift to larger fabricated products.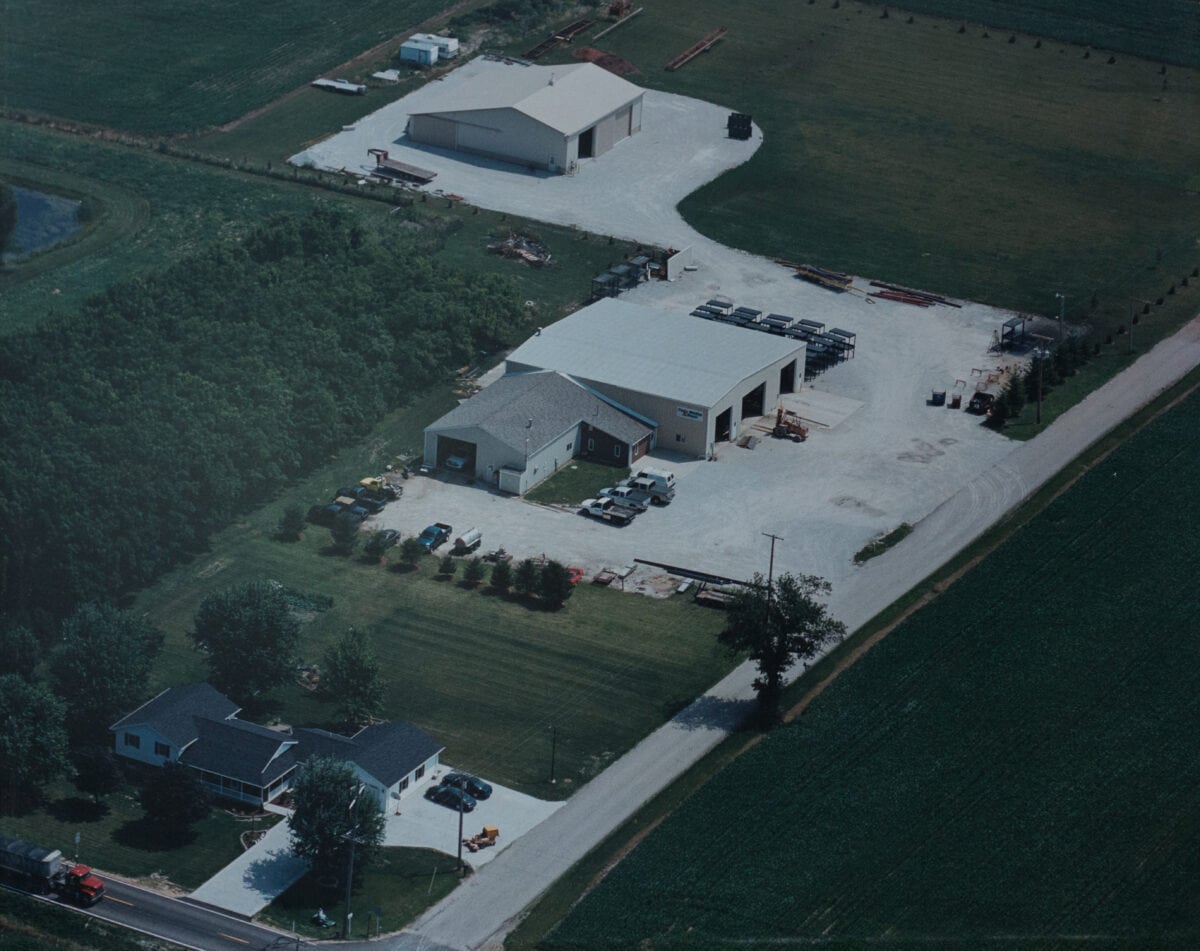 2003: 9 Employees — 13,900 sq. ft.
After significant growth of local industrial work in the late 90s, this original phase of "Building 2" included our first paint booth and dedicated space for installation trucks and equipment. Our name officially changed at this time to Paul's Welding Inc.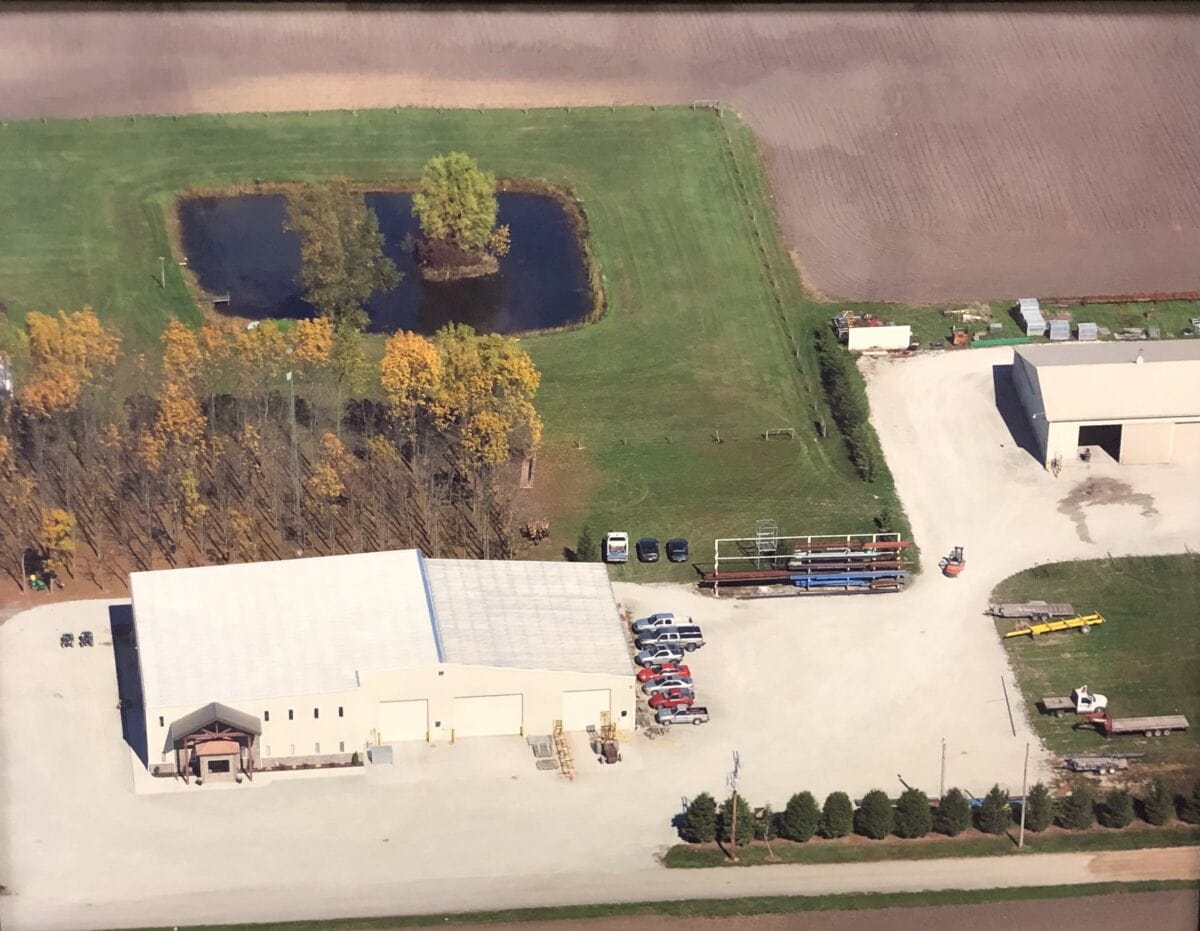 2012: 19 Employees — 19,900 sq. ft.
After the need for additional sales and engineering staff became apparent, this new two-story space included (6) offices and a much needed break room. This phase also included a rebranding to our current company name, PWI.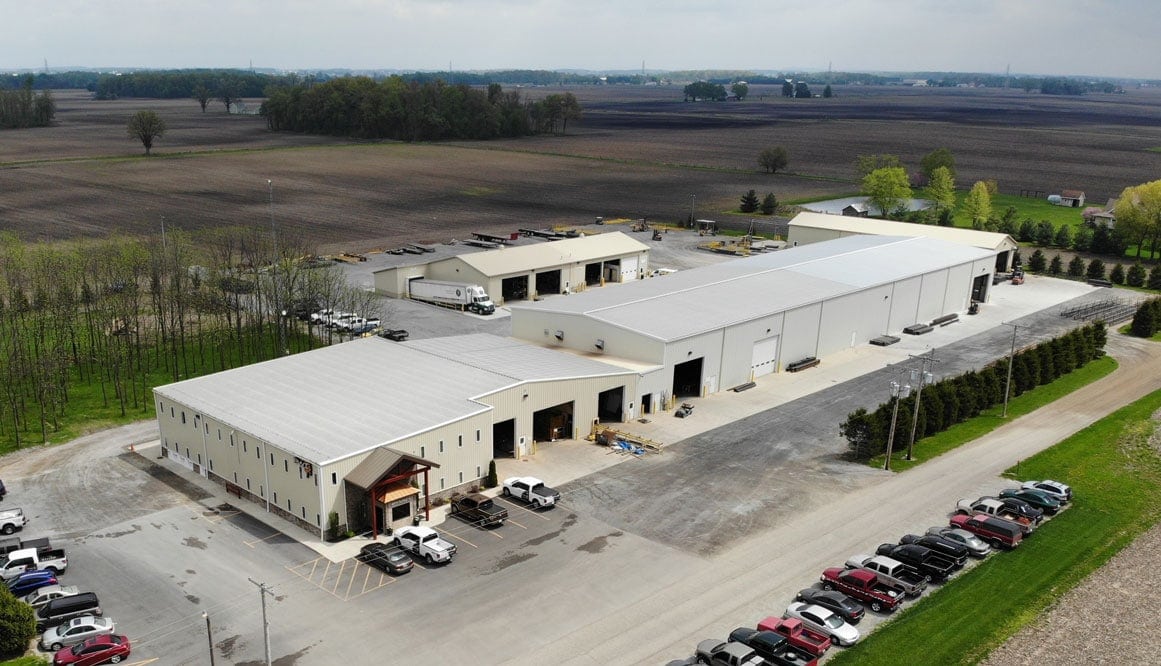 2017: 48 Employees — 63,000 sq. ft.
This time period was marked with heavy growth. Within the span of a few years, we added our new Building 3 paint facility, 23,000 sq. ft. of fabrication space, and doubled the size of Building 2 to accommodate growing service and installation needs. After the unexpected passing of our founder, the ownership shifted to his sons Ryan, Darren, and Kyle Miller.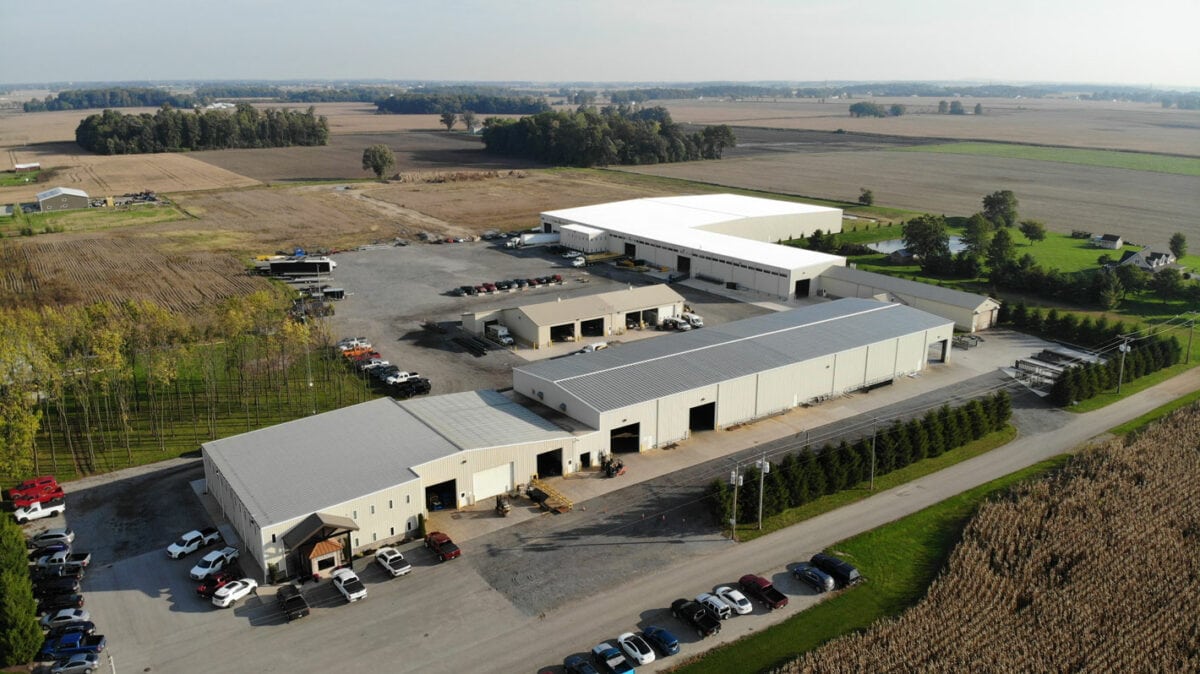 2021: 100+ Employees — 132,000 sq. ft.
After reaching a laser focus on (3) main product lines (Overhead Cranes, Mezzanines, and Fall Protection), the need became apparent for a large plant (Building 4) to include after-paint assembly, powder coating, and shipping.